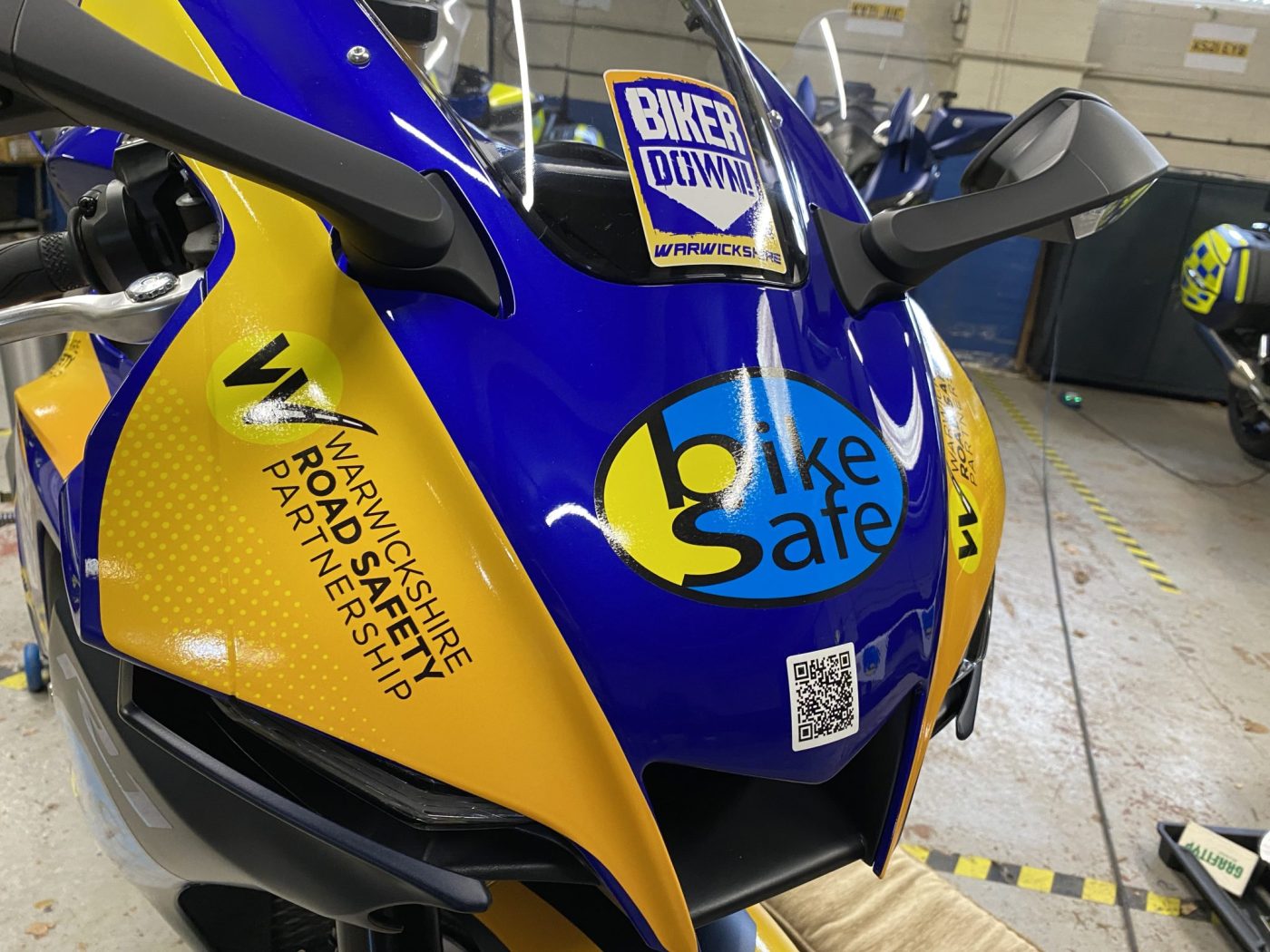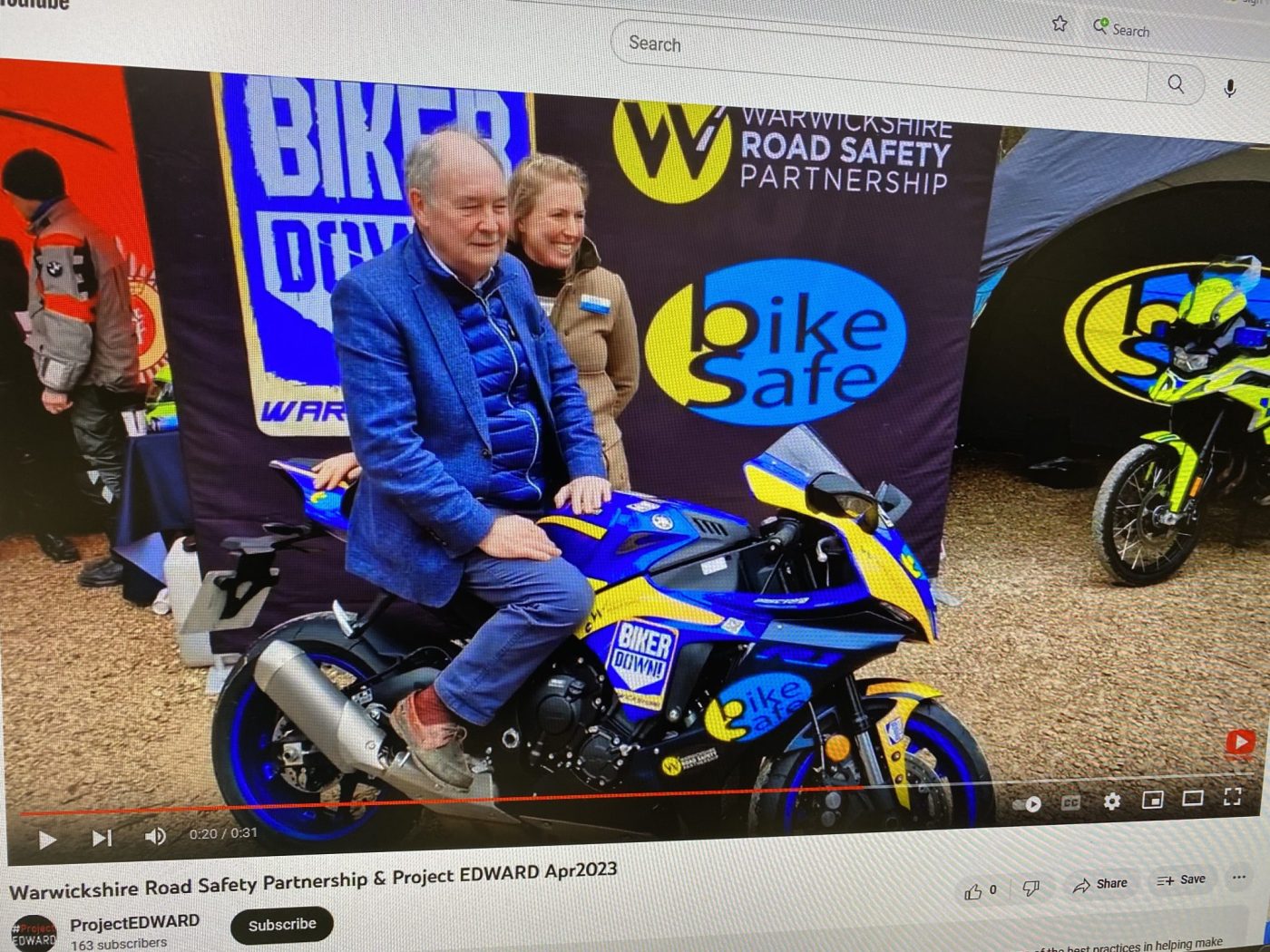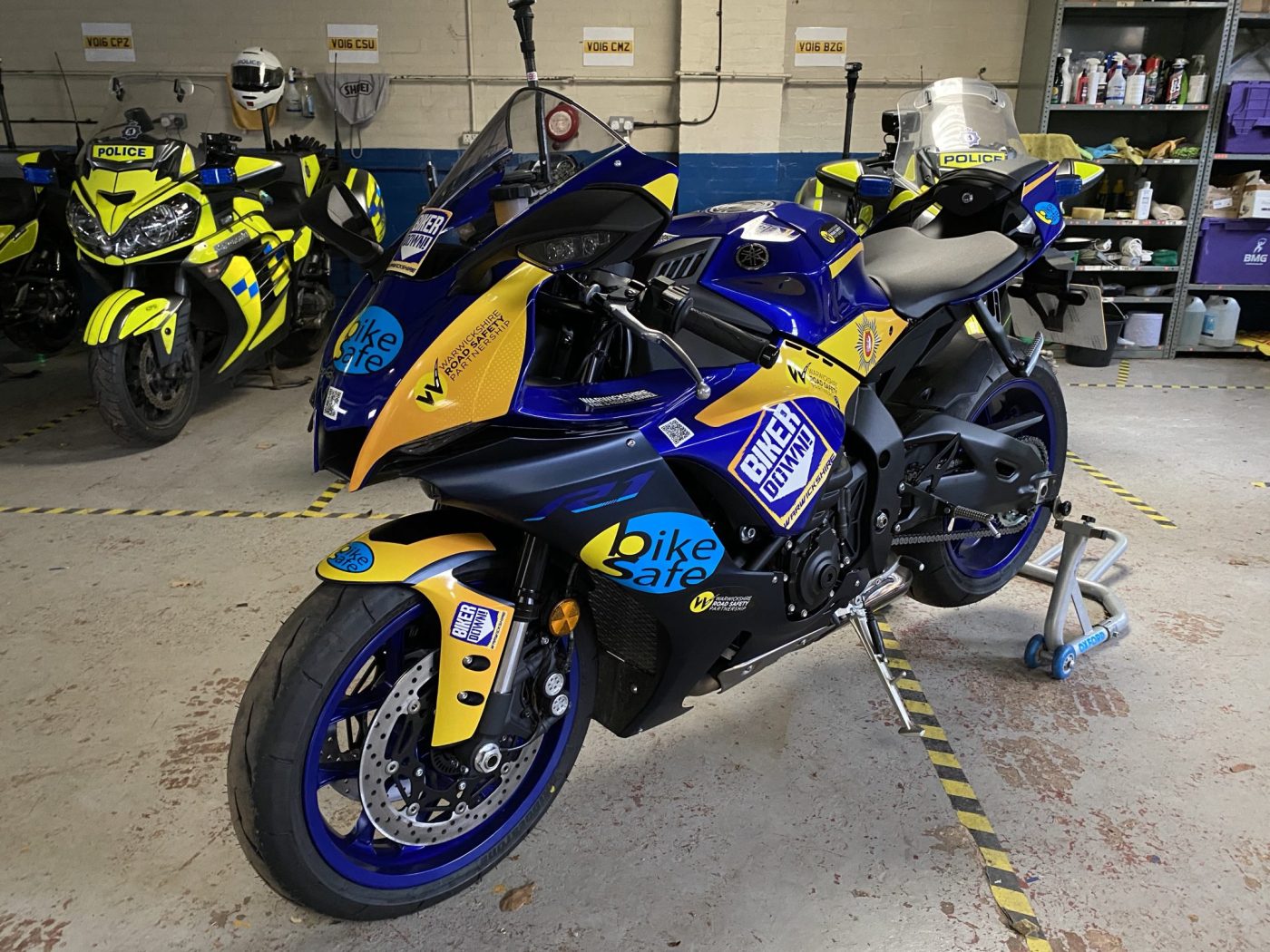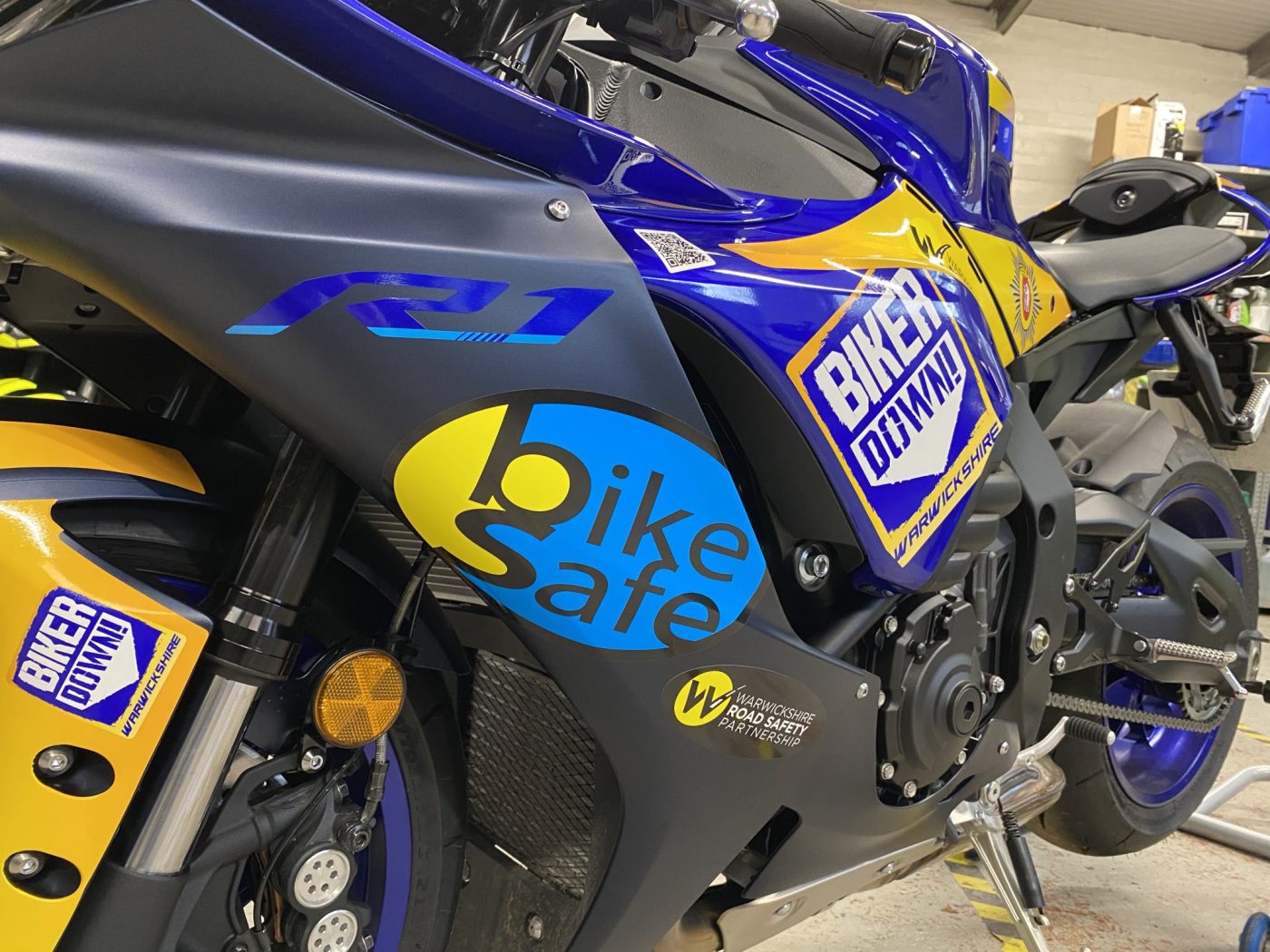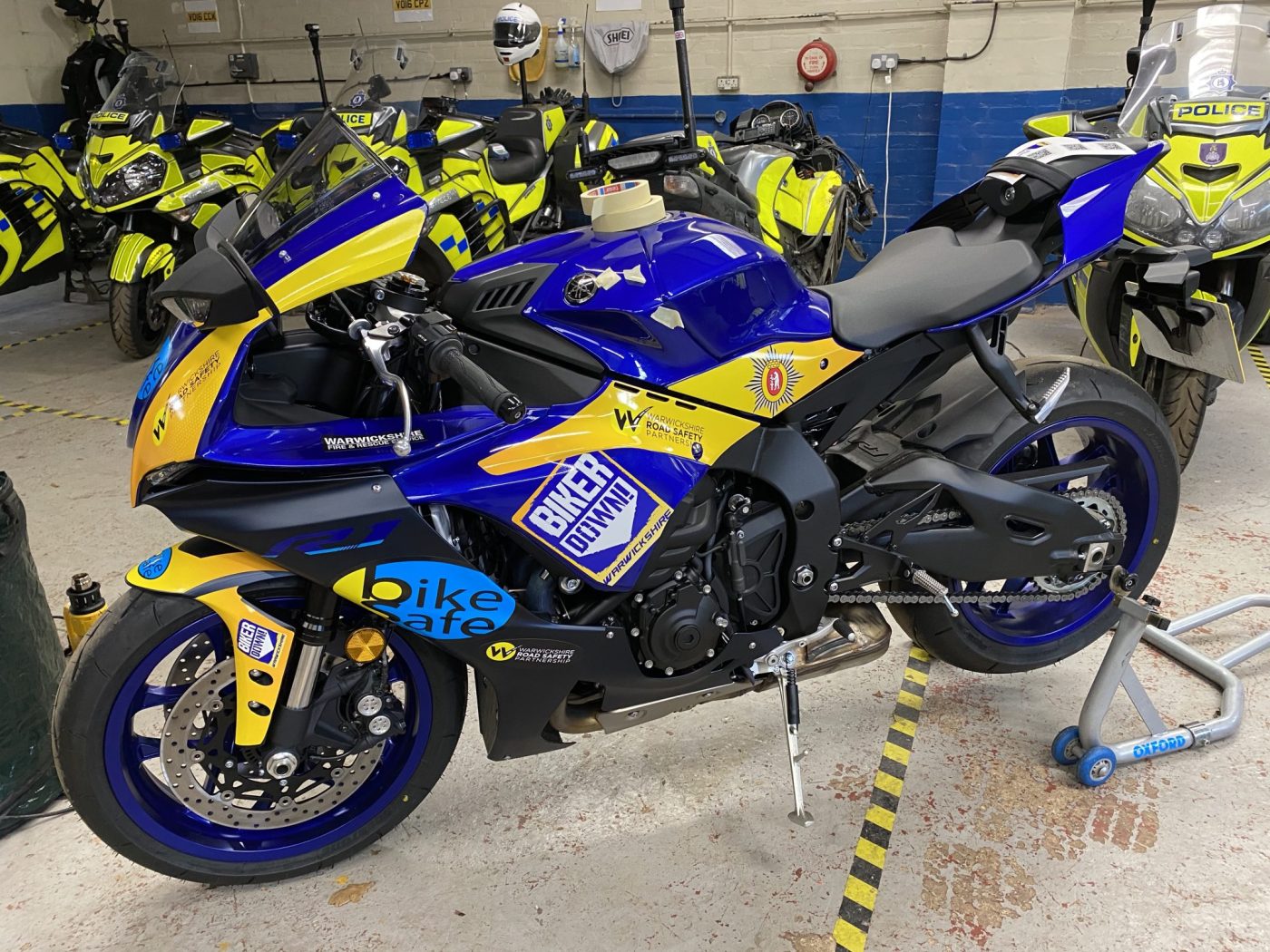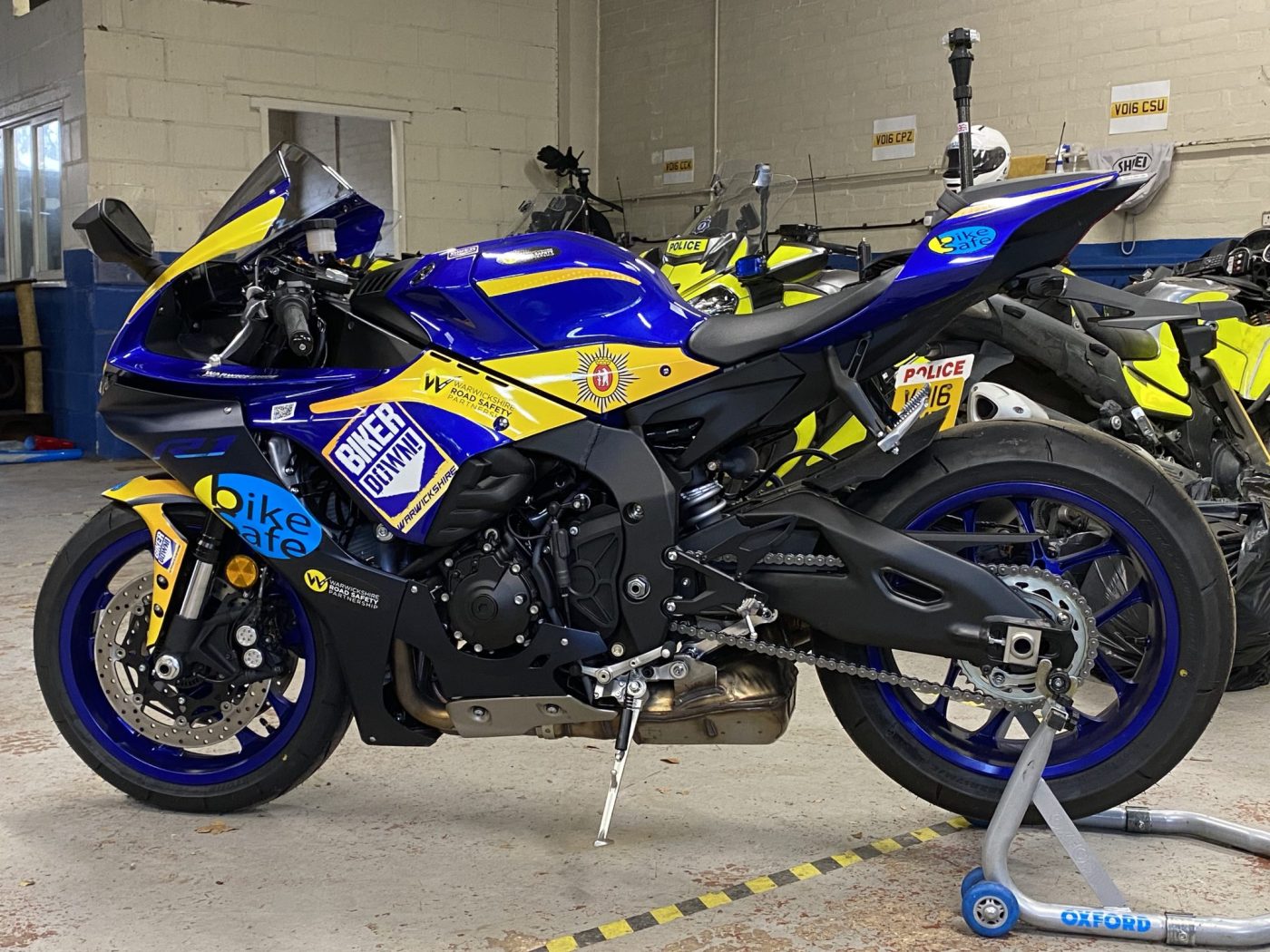 Warwickshire Road Safety Partnership Engagement R1 Motorbike
Pixel Studios, a well-established graphics design, production and application company, has recently partnered with Warwickshire Police & Warwickshire Road Safety Partnership to design and produce eye-catching graphics for their R1 promotional motorbike.

In addition to the graphics on the motorbike, Pixel Studios also produced printed literature, promotional clothing, backdrops, banners and flags that are used at events to promote road & rider safety in the Warwickshire area at events and public gatherings.
Pixel Studios worked closely with Warwickshire Police & the Road Safety Partnership to create a design that would be both visually striking and easily recognisable. The result is a bold, modern design that incorporates the colours and logos of the various brands and partners as well as safety messaging to promote responsible riding and awareness.
The graphics were produced using state-of-the-art technology and high-quality materials to ensure longevity and durability. The application process was completed with precision and care to ensure a seamless finish that also enhances the overall appearance of the R1 motorbike.
The Warwickshire Police Road Safety Partnership has expressed their satisfaction with the outcome of the project, citing the professionalism and attention to detail of the Pixel Studios team. The R1 motorbike is now even more recognisable and eye-catching, helping to promote road safety in the Warwickshire area.
Skills:
Advertising, Branding, Digital, embroidery, Identity, Illustrations, Point of Sale, Printing, Promo Items, Signage, Vehicle Graphics
Client:
Warwickshire Police & Road Safety Partnership