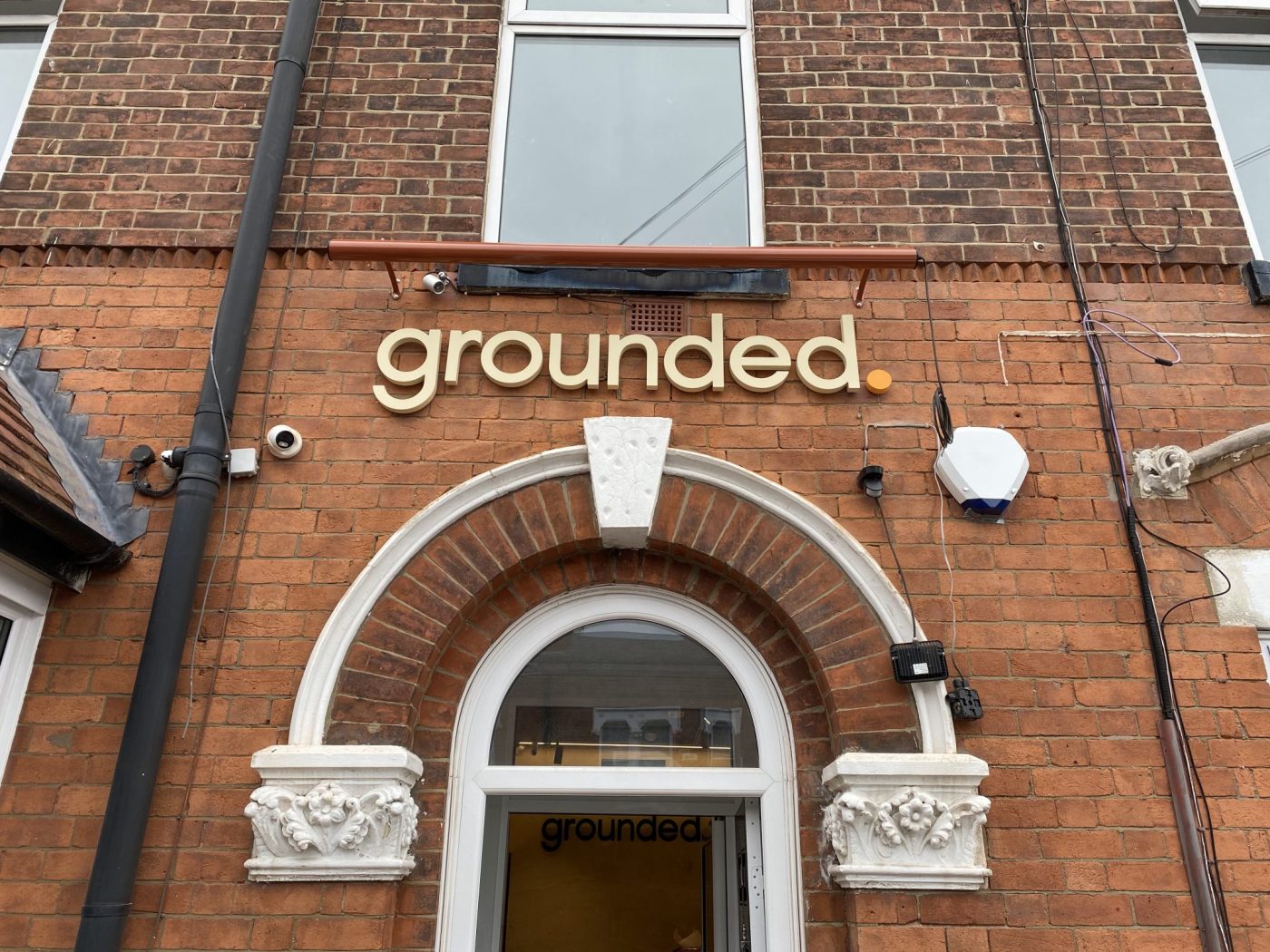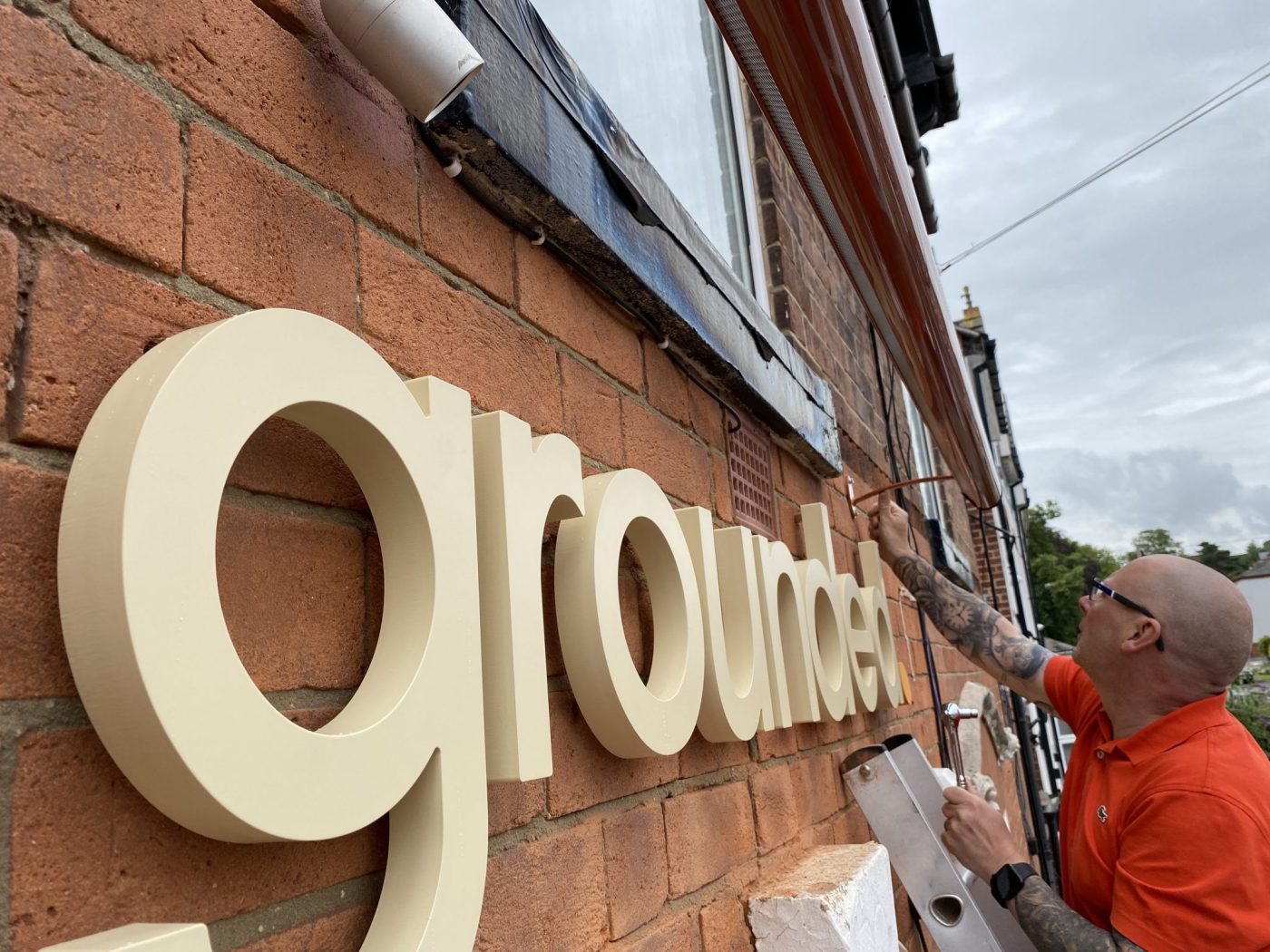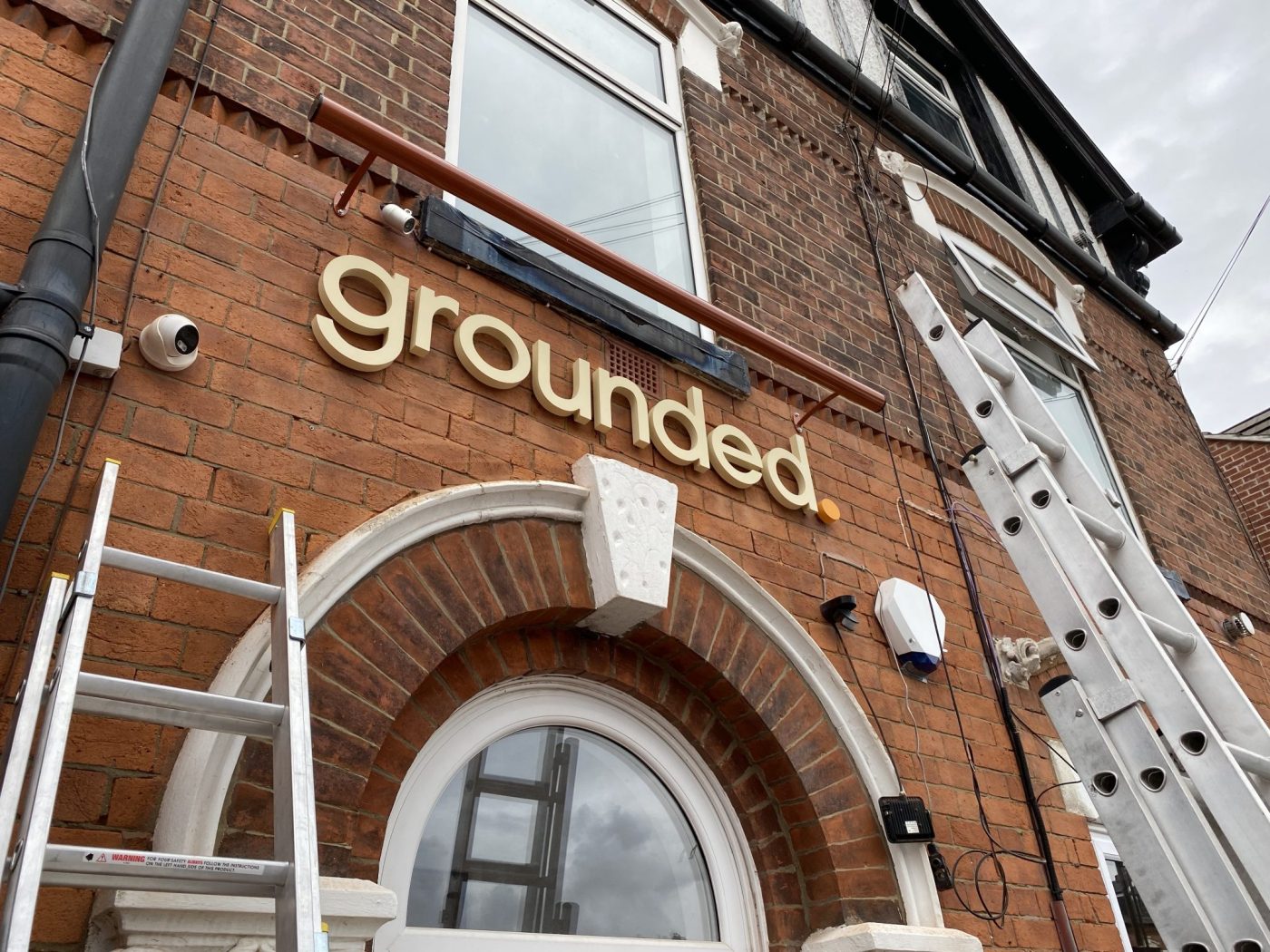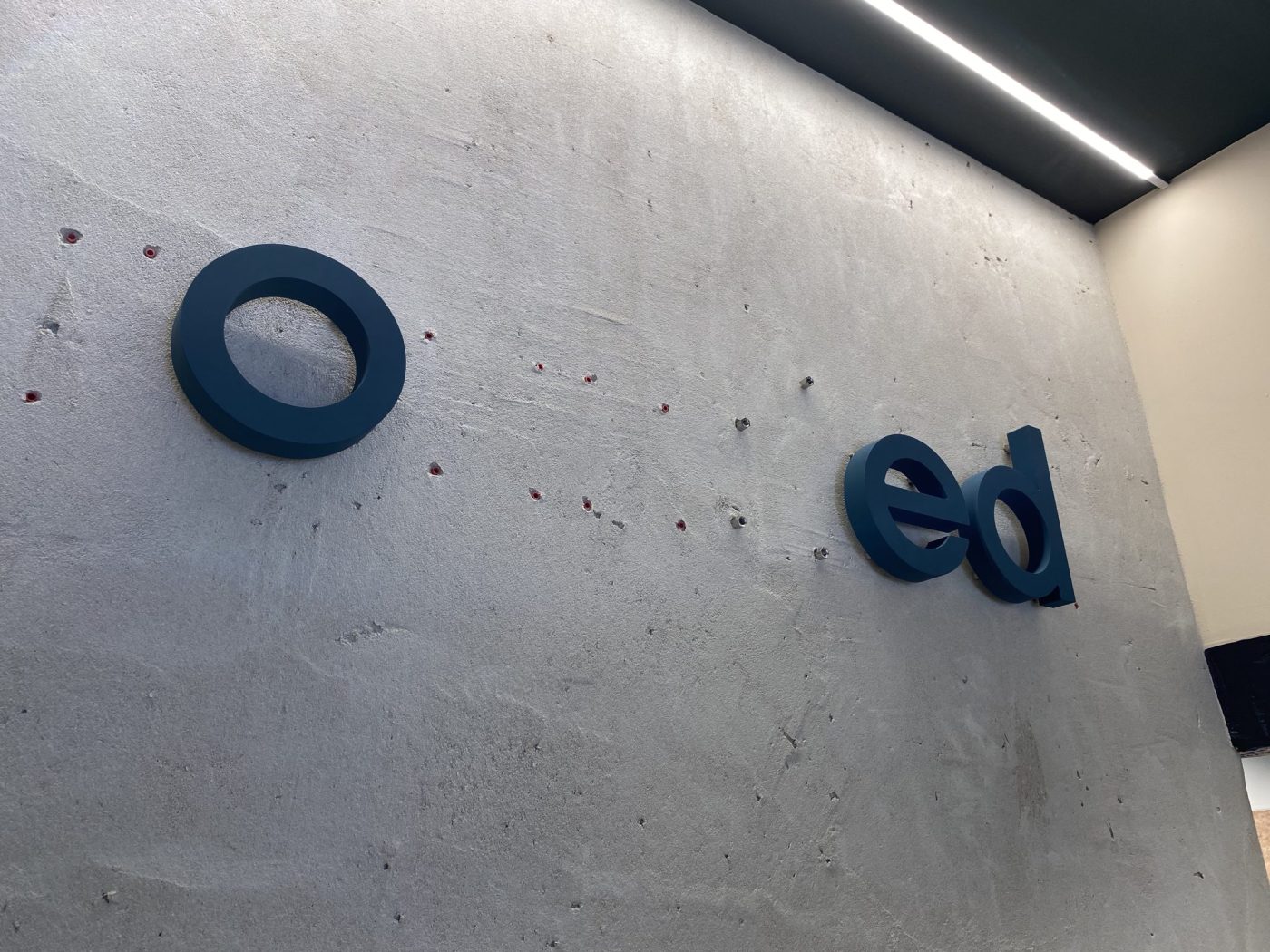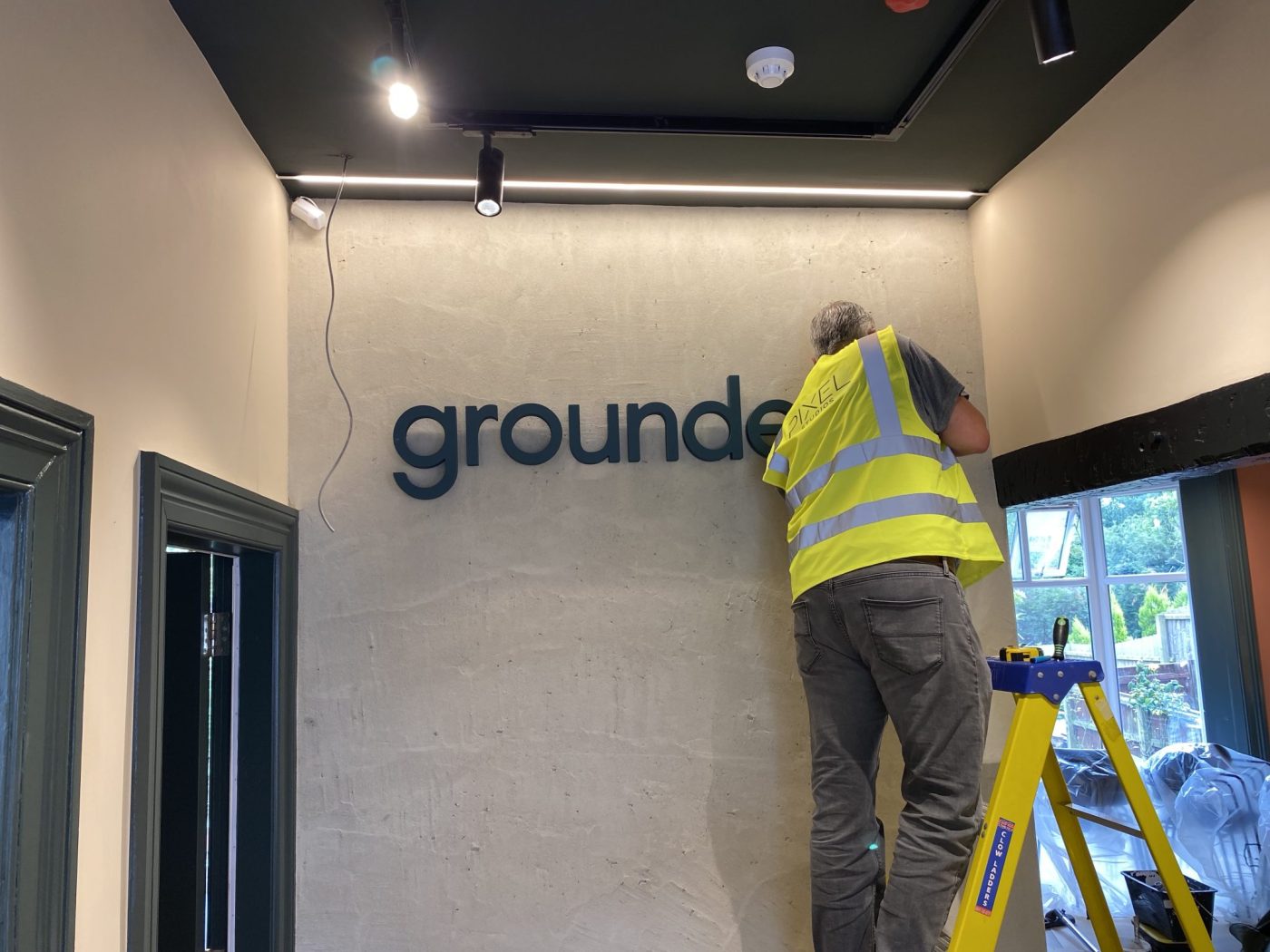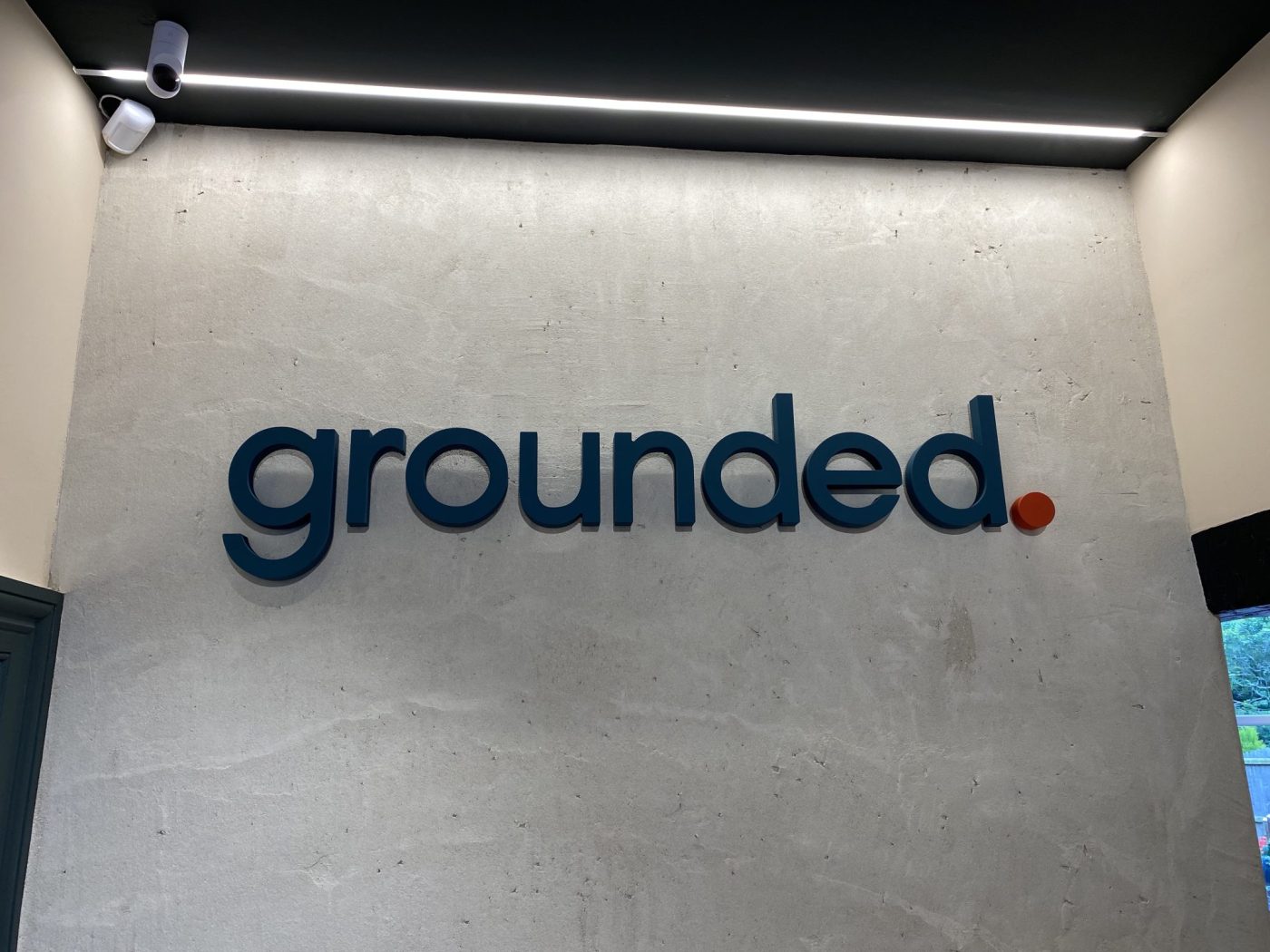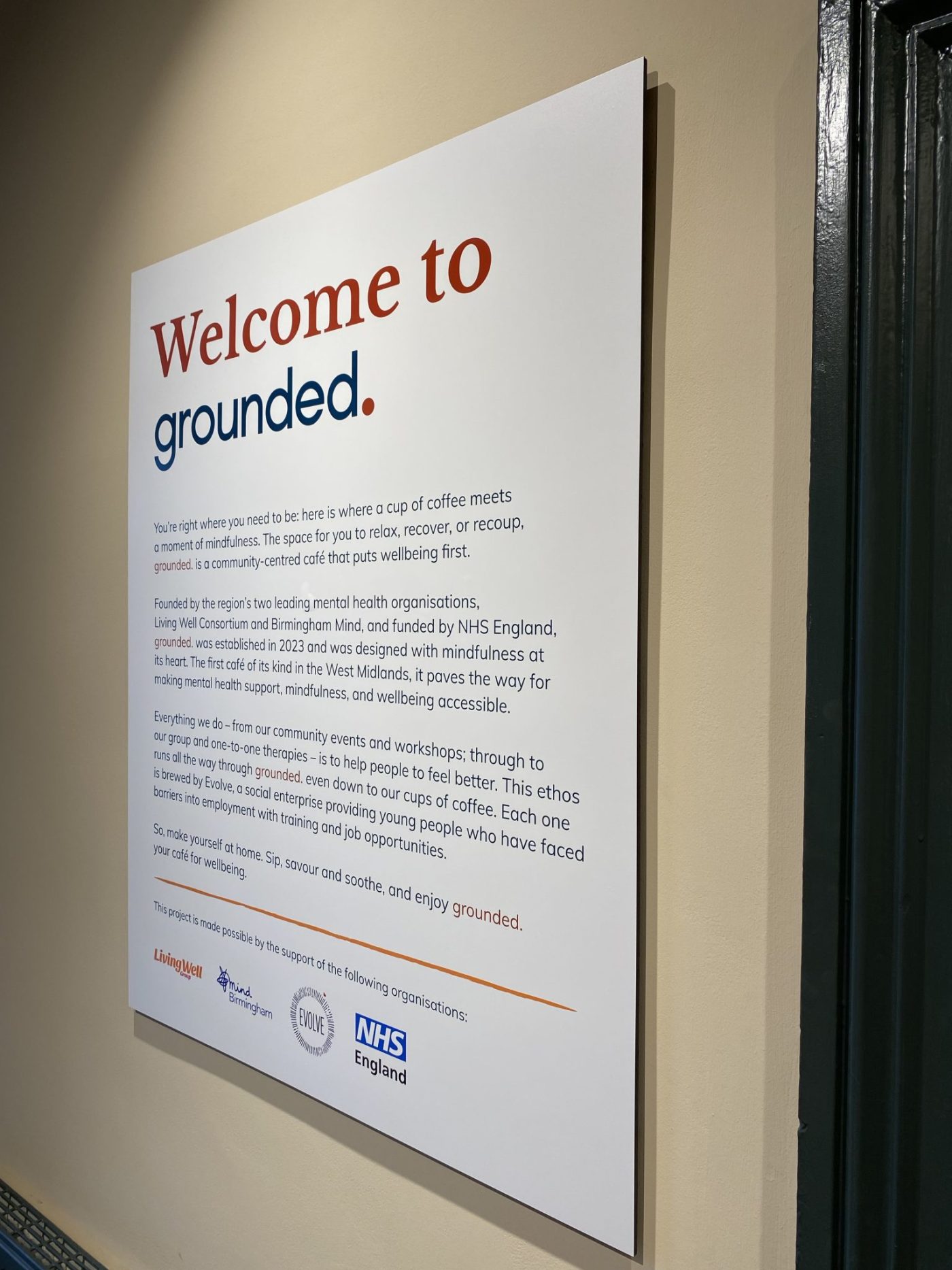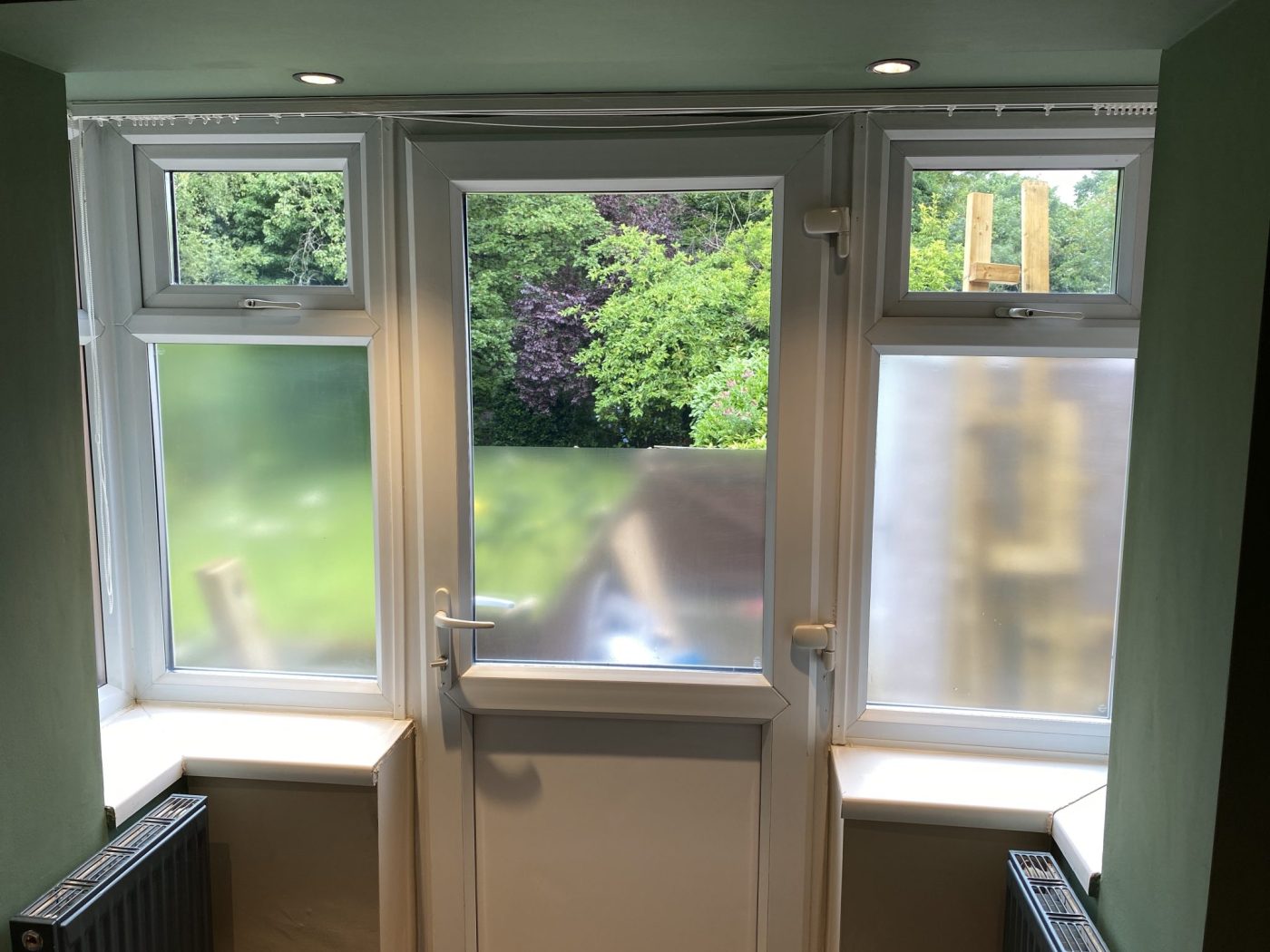 'Grounded' Living Well Building Signage
Working with the various fit-out and design teams, we developed new signage for this Living Well 'Grounded' facility in Birmingham. Exterior and interior signage elements were designed, manufactured and installed by Pixel Studios. Bespoke colours for the external acrylic signage fitted to a tricky wall surface with heavy duty stand-off locators. In addition to a bespoke coloured LED trough light. Internally another chunky, solid bespoke acrylic logo fitted to a textured clay plaster wall.
We also fitted and installed window diffusion film for added privacy. Door signs and graphics and a welcome panel were produced and installed.
Skills:
Branding, Digital, Identity, Office, Outside, Printing, Signage
Client:
Living Well & Develco